 Welcome to
Leonie Pur
Let me seduce you and I'll take you to unimagined heights.
I'm Leonie Pur and I'll show you what most people do hidden behind the closed bedroom door. I enjoy to film myself privately with my camera while my hand is in my panties or while I'm enjoy some kinky time together.
Read more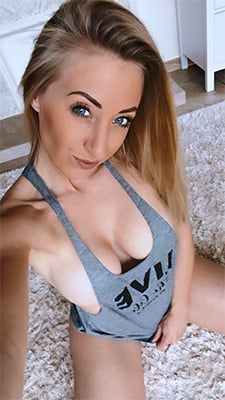 My private sex tapes
You can get them all here! Discover my extensive collection of dirty private videos.
Exclusive videos only here
Get access before anyone else. First releases and premieres are only available here!
Participate & determine
You decide what's going on. Tell me your preferences and wishes and actively help shape my videos.
New Leonie Pur videos
Discover all videos →
Leonie Pur completely naked and private
Here is a little insight into my selfies that I send on WhatsApp. I would like to take you under the shower or show you how I walk in my underwear or naked through the apartment. And when I feel like it, I just pull blank in the car! Simply Leonie PUR! Imagine walking naked in your passenger seat. Would your hand go over to me?
Hot nude photos & exclusive shootings
In addition to sexy selfies, hot picture sets from my erotic shootings are waiting for you. Leonie Pur naked on the beach, in sexy lingerie in the bedroom or in erotic poses in a luxurious hotel suite.
Discover photo albums →
What do you want with me now?